SIMPLIFY YOUR NETWORK WITH CISCO WEBEX
Cost Savings, Better Collaboration, and Improved Uptime for the Enterprise
Collaboration-centric tools have never been more valuable for the global workforce. Cisco's cloud-based platform has become front and center as organizations support hybrid and remote work employees. The next question for enterprises is what to do with their existing voice environments and how to better prevent costly downtime.
Ribbon provides the certified
Session Border Controller
(SBC)
required to connect Webex Calling to a telecom provider (aka phone lines). Webex uses IP-based voice connections, commonly referred to as SIP Trunks to connect to the rest of the world. Ribbon's SBCs secure these connections and assure interoperability so organizations can select from hundreds of service providers across the globe.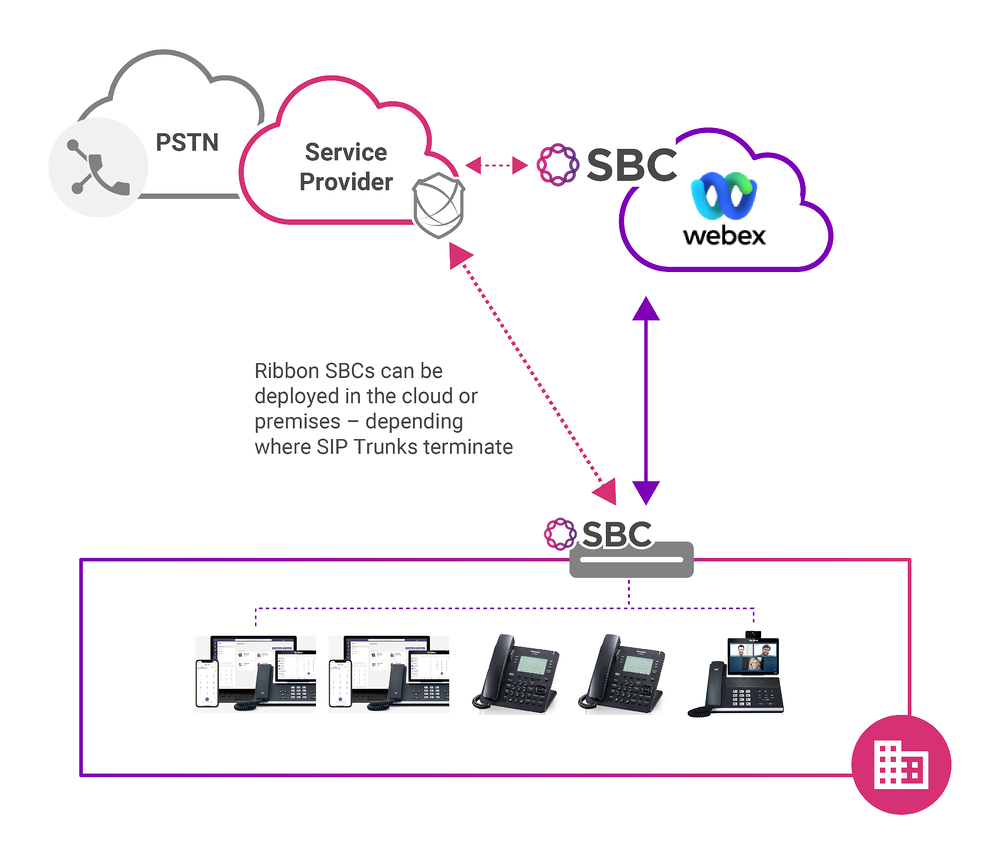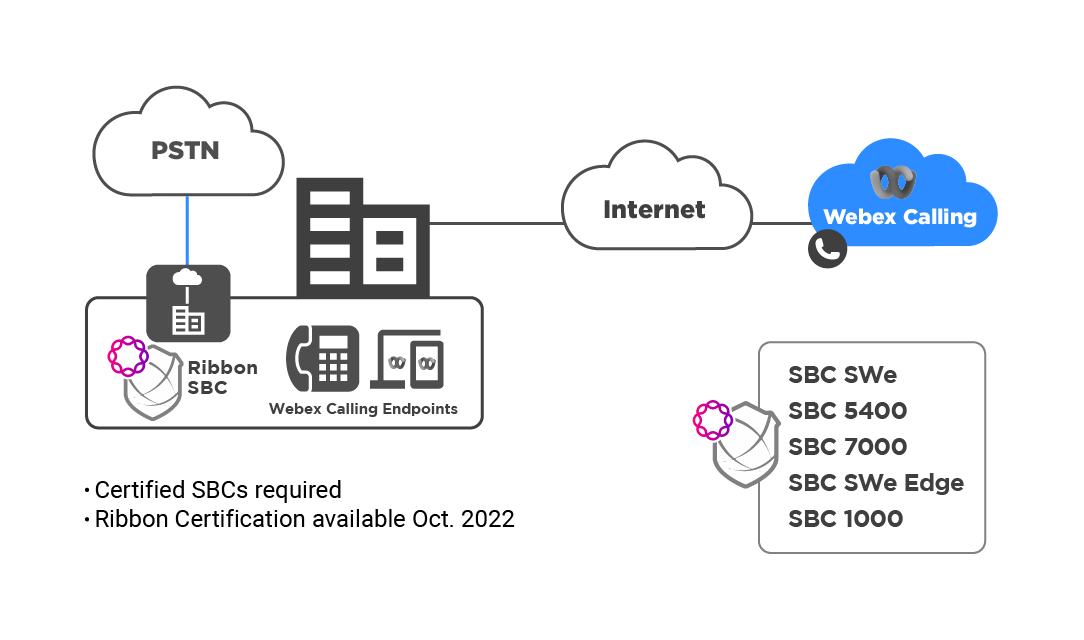 Business continuity is a concern for most, as the loss of a connection to a cloud-based phone platform can result in lost revenue or a poor customer experience. This is why Cisco has added site survivability to Webex Calling. Site survivability is a simplified version of Webex Calling that runs on-site or in a data center and can take over if the cloud is unavailable.
Should a problem arise, Webex Calling automatically switches to site survivability mode. For internal calls, the SBC will route them to their destination. For external calls (inbound or outbound), the system works with
Ribbon SBCs
to route outbound calls to the phone network or receive inbound calls – either via a local SIP trunk or a local PRI/analog line.
Request a Meeting
We're here to help you make an intelligent and graceful transition to cloud-based communications. Simply complete the form and a member of our team will reach out to discuss.